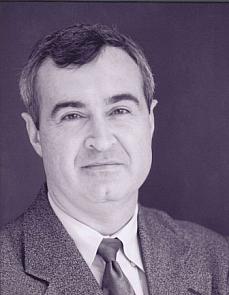 John G. Malcolm-Director, Edwin Meese III Center for Legal and Judicial Studies and the Ed Gilbertson and Sherry Lindberg Gilbertson Senior Legal Fellow
An honors graduate from Columbia College and Harvard Law School, John Malcolm clerked for federal judges in the Northern District of Georgia and on the Eleventh Circuit Court of Appeals. From 1990 to 1997, John served as an Assistant United States Attorney in Atlanta, Georgia, where he was assigned to the fraud and public corruption section, and as an Associate Independent Counsel in Washington, D.C., where he investigated fraud and abuse at the Department of Housing and Urban Development. John received numerous awards, including the Director's Award for Superior Performance by an Assistant United States Attorney. Between 1997 and August 2001, John was a partner at the Atlanta law firm of Malcolm & Schroeder, LLP.
From August 2001 until March 2004, John was a Deputy Assistant Attorney General in the Criminal Division of the Department of Justice, where his duties included overseeing the Computer Crime and Intellectual Property Section (CCIPS), the Child Exploitation and Obscenity Section (CEOS), the Domestic Security Section (DSS), and the Office of Special Investigations (OSI). From March 2004 through 2009, John was an Executive Vice President and Director of Worldwide Anti-Piracy Operations for the Motion Picture Association of America. John then served on the faculty of Pepperdine Law School as a Distinguished Practitioner in Residence. From 2010 to 2012, John serves as the General Counsel at the U.S. Commission on International Religious Freedom, an independent, bipartisan agency whose principal responsibilities are to review facts and circumstances of violations of religious freedom internationally and to make policy recommendations to the President, the Secretary of State, and Congress.
John is currently a Senior Legal Fellow at The Heritage Foundation, where he writes and speaks on a variety of law-related topics.
In addition to Enough Is Enough®, John has served on the Board of Directors of many other civic and charitable organizations including The Global Centurion Foundation (anti-human trafficking organization), The Los Angeles Chamber Orchestra, The Atlanta Opera, The Bridge, Inc. (residential treatment and counseling for youth in crises), The Odyssey Family Counseling Center (substance abuse and family counseling program), The Georgia Arthritis Foundation, The Fulton-Dekalb Hospital Authority (one of the nation's largest public health care systems), and The Georgia Public Policy Foundation.